About Miss Atomic
Hello! And welcome from Fabulous Las Vegas, Nevada!
My name is Renee - aka Miss Atomic. I live in sunny Las Vegas with my hubby, Jack. I LOVE living in Sin City and even named Miss Atomic Jewelry after a famous Vegas icon!
This little shop of retro baubles features jewelry that is handmade by little ol' me. I have always loved making jewelry, sewing, and other arts and crafts. Miss Atomic Jewelry is inspired by my life long love of vintage jewelry and edgy design. These are not your Grandma's cameos!
I am an old school rocker and a girly-girl. I love to mix and match styles and materials to create fun and edgy pieces that can be worn everyday... no matter what your style or the occasion!
I hope you have a wonderful time shopping at Miss Atomic Jewelry! I make every single item by hand and with a lot of L-O-V-E... and I hope you love it too!

XOXO,
Miss Atomic
P.S. Check out the REAL Miss Atomic!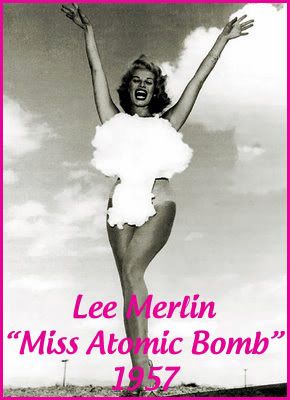 When in Las Vegas, be sure to check out the amazing
ATOMIC TESTING MUSEUM!
http://www.nationalatomictestingmuseum.org/